FIRST AID TRAINING NORTHWEST
D&B Training Northwest are the one stop shop for all First Aid Training needs in Northwest. D&B Training Northwest offer the following First Aid Training Courses: –
From offices to building sites, qualified first aiders are needed in every workplace. In most cases having a qualified first aider is a legal requirement for companies.
Different environments pose different risks, that's why D&B Training Northwest offer a wide variety of courses covering a huge variety ailments and emergency situations. Our qualifications will help your organisation to ensure it meets its first aid responsibilities and they will help to create a safer conditions for your employees.
Our courses are designed to give your employees the understanding of how to react during an emergency situation and to administer different levels of care, ranging from the life saving to bandaging small abrasions.
D&B Training Northwest have been providing quality first aid training since 1989, so if your business requires first aid training in Northwest or anywhere in the North West of England, give us a call on 01925 222 455 or fill in the attached form.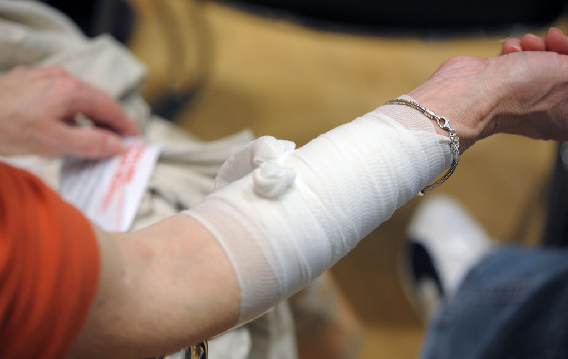 FIRST AID TRAINING NORTHWEST – CONTACT FORM