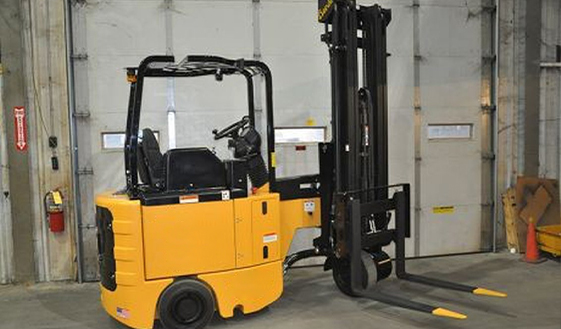 Course Overview (Benefits)
This enables successful delegates to safely use a Pivot Steer forklift truck. The aim of this course:
Improved safety culture and staff morale

Reduced risk of accidents and incidents

Reduced risk of claims and prosecutions

The safe operation of a fork lift truck in areas including factories, stores, warehouses, goods yards and heavy haulage depots
Course Content / Topics Covered
This course ensures that delegates gain sufficient understanding of current legislation and learn skills which will ensure safe use of the fork lift truck. Topics covered include:
Introduction to the lift truck to be used

Handling laden and unladen pallets
Starting, moving and stopping the truck

Driving on/off ramps and inclines

Road vehicle loading and unloading
Operation of hydraulic controls

Stacking/de-stacking, in-racking & free standing

Course review and evaluation
Novice 3 Days/Refresher 1 Day/Conversion 2 Days.
This course is aimed at novice candidates and for existing operators who require a reregistration.
Assessment and Certification
You will complete a multiple choice question assessments, pre-use inspection tests and a practical based tests throughout the duration of the course. Once you have passed the assessments, you will be issued with a certificate with a photo ID card. These are currently valid for 3 years.
Training will take place on site.
This course is made up of classroom based and practical learning. All courses and material will be presented in native English language using high visual content, but the course assumes a reasonable understanding of English, both written and verbal, on every delegate's part
Suitable clothing and footwear are required to complete this course.
If you would like more information or wish to book onto this course, contact our team on 01925 222 455 or email enquiries@db-training.net
D&B Training Ltd offer course packages that save you time and money. Simply choose the training courses you require from our huge range and we will put a package together that covers all of your regulatory requirements. your new training package will be booked in to be as convenient as possible for you and your employees, also booking a block of training comes with heavy discounts!
Our staff are very knowledgeable and are able to provide you with the best training courses for your industry, so if your having trouble figuring out which courses you require, contact us on 01925 222 455 and book your training package today!